Reason, Polly, and Patsy


These 3 photos of the same tombstone show the information for Reason,Polly, and Patsy.
Reason Born 10 Jan 1803 in Madison Co., Ky, Married Mary Elizabeth (Polly) Batterton 13 Oct 1825
Died 3 Jan 1882
Polly Batterton Born 6 Apr 1805, Married Reason 13 Oct 1825, Died 20 May 1878
Reason and Polly had 11 children
Patsy, Susannah, John T., Arzela, Priscilla,Nancy, Tevis,Jeremiah, Thomas Jefferson,
Benjamin F. and Tilson Madison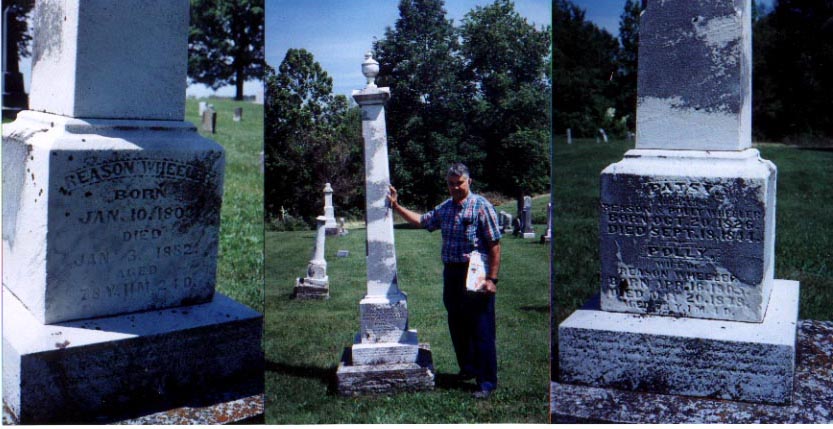 To return to The MT. Pisgah cemetery click here
to use a search engine(dogpile or LDS family search),visit other links, or see our family heritage
go toThe John Wheeler family home page.